SailWithTerry, LLC announces – that they have joined forces with UBS Dive Center to offer you the ultimate in British Virgin Islands sail/dive vacation. 
If you have ever wanted to take a sailing/diving vacation in the Caribbean aboard your own private sailing vessel, with your own private captain…now is your opportunity. SailWithTerry, LLC, in the British Virgin Islands, has teamed up with UBS Dive Center offering the best of two worlds the world sailing on the water and the underwater world of diving.
What makes this partnership special is the flexibility offered divers and non divers to enjoy all the other land and water activities you are not on a dedicated dive vessel. UBS will bring their own private dive boat out to rendezvous with 'Mañana Maybe' at various locations around the islands so the divers in your group can enjoy the underwater delights at some of the many dive sites nearby. Captain Terry will work with you to put together an itinerary that maximizes this special vacation for divers and non-divers.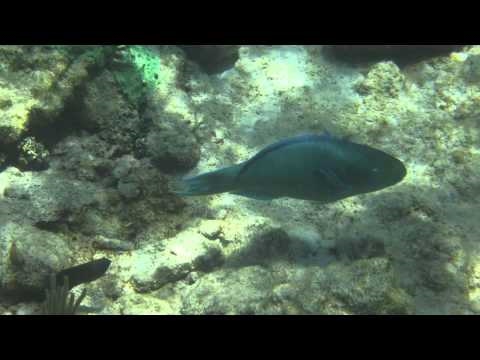 The BVI is an underwater paradise with over 100 dive/snorkel sites for undersea exploration offering clear, azure waters, abundant sea life, stunning coral gardens, canyons, tunnels, caverns, grottos, and shipwrecks.
The stunning turquoise waters, consistent Caribbean trade winds, calm anchorages and picture-perfect, desert island beaches and cays of the British Virgin Islands make them a sailor's paradise.
Visualize the first day of your sailing vacation as you sail into a peaceful cove, drop anchor, non divers take off in a kayak to snorkel and explore while the divers take off on the UBS private dive boat. After the dive, divers rendezvous with the non divers and take a walk on a snow white beach and that evening go ashore to a small charming beach bar/grill to enjoy a sunset happy hour and dinner. So now you have a sailing vacation that divers and non divers can take together and enjoy the best of best worlds.
Between us we will take care of everything you could possibly need to make your Caribbean island sail/dive live-aboard vacation an adventure you'll remember forever. In fact, the only time you'll ever need to lift a finger is to snap the perfect photograph to turn your friends back home green with envy!
If this sounds like what you are looking for then check out the rest of our website and click on the links below to choose one of our crewed charter yacht packages.
UBS Dive Center private rendezvous pricing